Categories
Categories
BRANDS
BRANDS
Fast & Easy
One-Page Checkout!

6 Easy Ways to Pay
Credit Cards
PayPal
PayPal Credit
AmazonPay
GPay by Google
ApplePay

Mindy Sez!
Mindy M. - National Customer Service Manager

Supreme Audio is feeling mischievous!
Yup! Im lookin' for some interaction!
How many headset mics do you see?
Please email your answer!

This is a common site in our service department... how much money do you think this pile is worth?

Taking your time when packing equipment for service could be the difference between a warranty repair and a non-warranty repair. Damaged equipment, due to insufficient packing, is not covered by the shipping company, nor is it considered a warranty repair. The bottom line? Take your time.... and save money!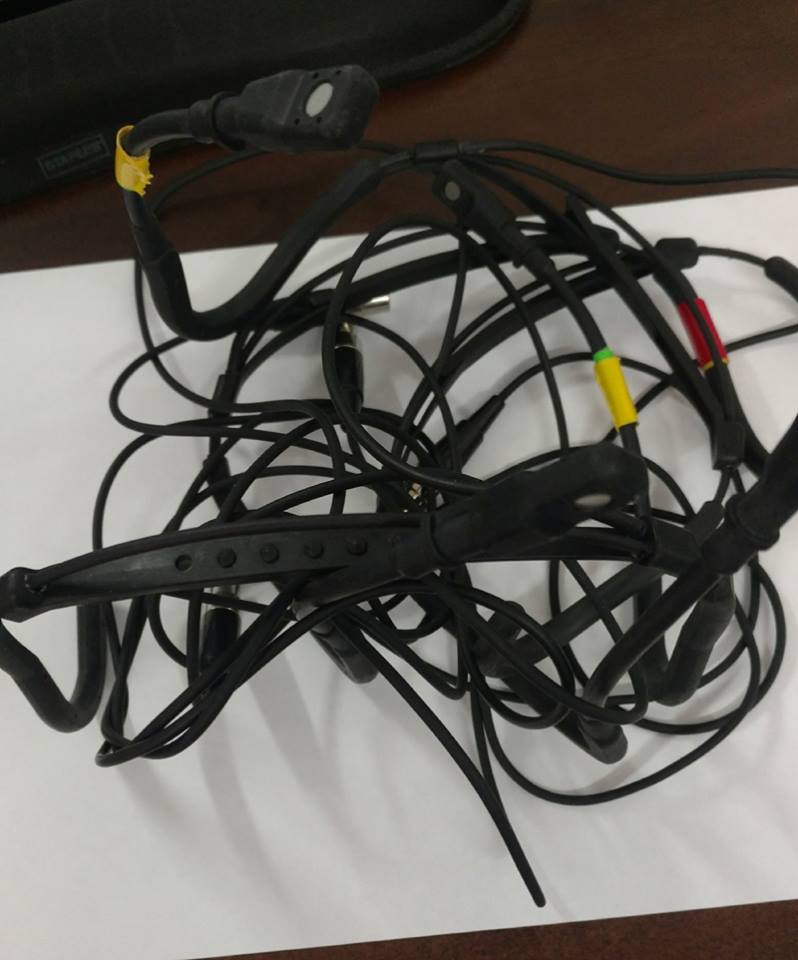 Preferred Vendor to
Les Mills Virtual™
Wexer Virtual™
UFC Gym™
Crunch™
Gold's Gym™
Powerhouse Gym™
World Gym™
Amplifiers
POWER AMPLIFIERS:
Top Rated Power Amplifiers for your Gym, Fitness Studio or Dance Studio!
We've selected Crown, Samson and Grommes-Precision as our go to brands for this critical category. In our 40+ years of selling and installing sound systems, we've found these brands to be the most consistently reliable power amplifiers.
There are many factors in selecting the correct amplifier for your specific need. Too much power will possibly damage your speakers...too little power will not enable your speakers to perform up to their potential. We'd be pleased to help you select the right choice for your facility.

Competitive prices and fast shipping. Designed to fit the needs of the dance, health and fitness industry with easy, fast hookups and outstanding audio quality.