Categories
Categories
BRANDS
BRANDS
Fast & Easy
One-Page Checkout!

6 Easy Ways to Pay
Credit Cards
PayPal
PayPal Credit
AmazonPay
GPay by Google
ApplePay

Mindy Sez!
Mindy M. - National Customer Service Manager

Supreme Audio is feeling mischievous!
Yup! Im lookin' for some interaction!
How many headset mics do you see?
Please email your answer!

This is a common site in our service department... how much money do you think this pile is worth?

Taking your time when packing equipment for service could be the difference between a warranty repair and a non-warranty repair. Damaged equipment, due to insufficient packing, is not covered by the shipping company, nor is it considered a warranty repair. The bottom line? Take your time.... and save money!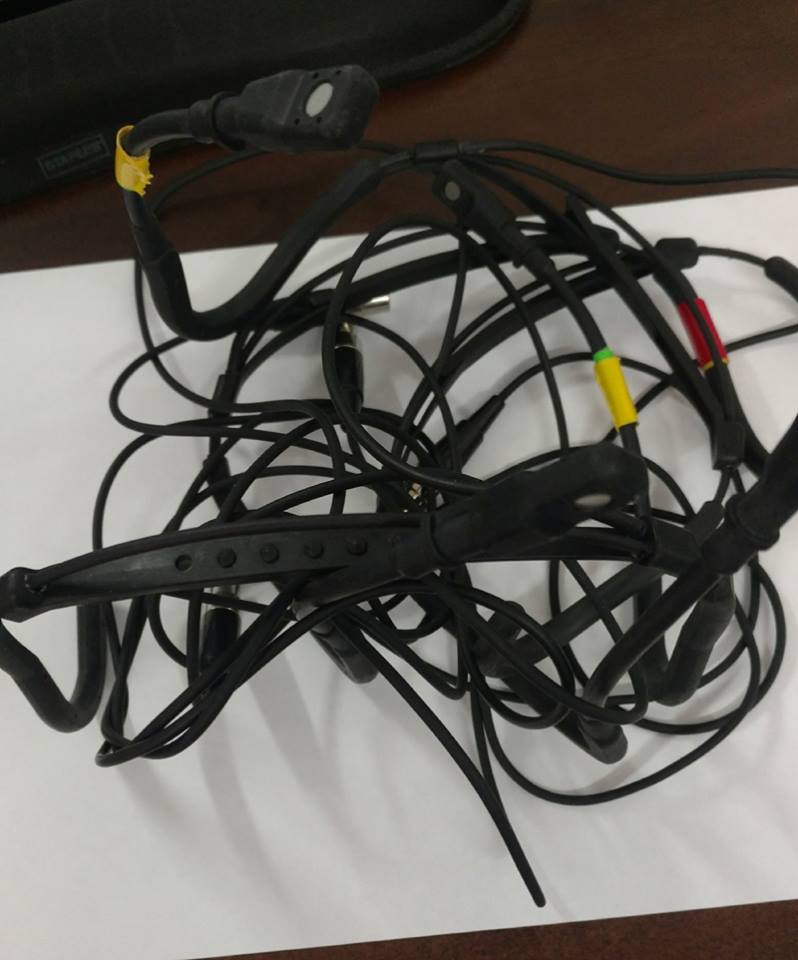 Preferred Vendor to
Les Mills Virtual™
Wexer Virtual™
UFC Gym™
Crunch™
Gold's Gym™
Powerhouse Gym™
World Gym™
LED/LCD TV Video Walls
Call for a FREE Consultation and Quote! 1-800-445-7398

In early 2018, we installed this beautiful LG LED 2X2 TV Video Wall at Energy Gym 24/7 on Fenwick Island in Selbyville, DE. Working closely with Owner Gina Hall, we designed it to her specifications and budget to complete the introduction of Les Mills Virtual 2.0™ in their wonderful, award-winning, 24/7 club.
Expertly installed by our experienced installer, this 7 ft. wide x 4 ft. high, 4-screen, 2X2, 55" diagonal LED TV Video Wall is the perfect size to cover the active area of this room.
The new Les Mills Virtual 2.0 App™was introduced early in 2018 using an iPad control panel and A/V distribution center. This Les Mills Virtual 2.0 App can be scheduled for 24/7 use without any customer intervention.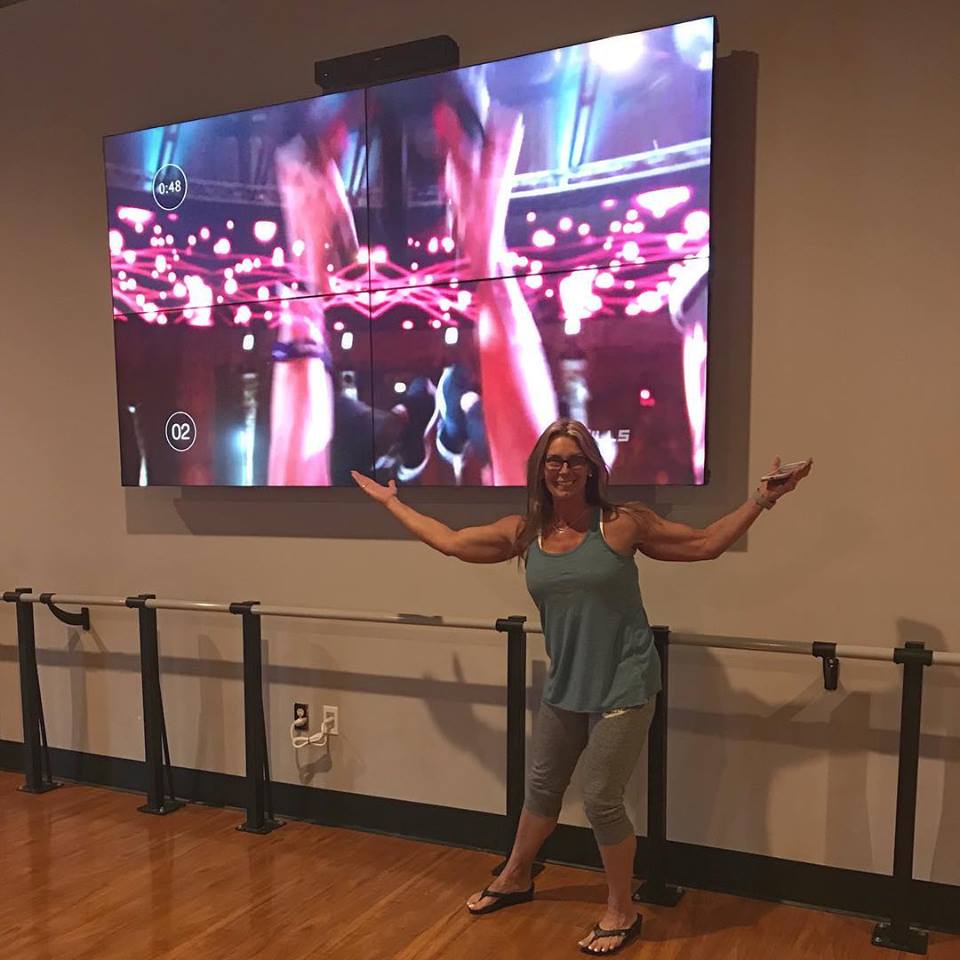 Club owner, Gina Hall, proudly presenting her clubs latest feature!
Click here to visit their Website!
Photos Copyright © 2018. Energy Gym 24/7, Selbyville, DE. Gina Hall, Owner. All rights reserved.
Call for a FREE Consultation and Quote! 1-800-445-7398