Categories
Categories
BRANDS
BRANDS
Fast & Easy
One-Page Checkout!

6 Easy Ways to Pay
Credit Cards
PayPal
PayPal Credit
AmazonPay
GPay by Google
ApplePay

Mindy Sez!
Mindy M. - National Customer Service Manager

Flu season is here!
Did you know...The foam windscreen on your headset mic holds moisture… which can contain bacteria and viruses like the flu? Sharing the same windscreen with your co-workers is like kissing an alligator – not a good idea! You could, unknowingly, infect your coworkers by not changing the windscreen after you teach a class! The flu is often spread by people that are contagious before they even know they are sick! The best-case scenario? Each instructor should have their very own windscreen!
SupremeFit™ Headset MULTICOLOR Foam Windscreens - SMALL
Military-DOD-Federal Government Sales
Military-DOD-Federal Government Sales
Military DOD Facilities | Federal Governmental

Agencies
Serving Military DOD Facilities since 1975
A Woman-Owned Small Business...Veteran Co-Owner
Supreme Audio is registered with SAM.gov - (formerly the DOD Central Contractor Registration) where all Federal vendor information is available to DOD Purchasing Agents. (Download Registration information)
Save time! Come to one source for all your fitness audio needs. We know the sound systems you require...at competitive prices! 99% Same Day Shipping.
Due to increases in our sales volume and resulting decrease in our retail prices, we can now sell our Navigator™/Galaxy Audio™ Portable Sound Systems OPEN MARKET at a price that is now lower than our former GSA pricing.
Our Navigator™/Galaxy Audio™ Wireless Portable Sound System has been our top-selling product to the Military community.
Either order on line using the links below to our most popular products or order from any page on our website.
Please call our Military/Federal Sales Specialists at 1-800-445-7398 or 1-603-876-3636 or email Info@SupremeAudio.com if you would prefer to talk with us in person or prepare specific bids for you. We're always happy to structure these bids and offer you alternatives to suit both you needs and your budget.
Meet "The Supreme Team":
Jane Plaugher - Chief Operating Officer
Mindy Mathey - Customer Service Manager
Tammy Foote - Military Procurement Specialist
Accounts may be either a VISA card beginning with 4486, 4614 or 4716 or a MasterCard beginning with 5568 or 5565 issued by Citibank, JPMorgan Chase Bank, or U.S. Bank. Purchase cards can have two different designs (see below).
GSA SmartPay Purchase cards accepted: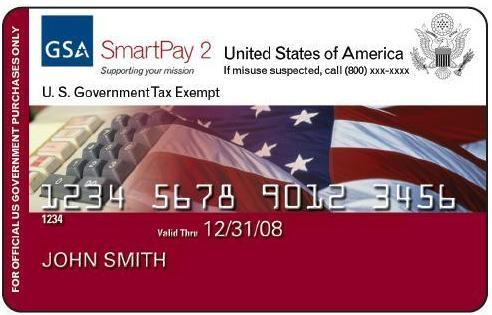 100% Secure On-Line ShoppingOrder With Complete Confidence

Below are our most popular products for the Military|DOD|Federal Market