Categories
Categories
BRANDS
BRANDS
Fast & Easy
One-Page Checkout!

6 Easy Ways to Pay
Credit Cards
PayPal
PayPal Credit
AmazonPay
GPay by Google
ApplePay

Mindy Sez!
Mindy M. - National Customer Service Manager

Supreme Audio is feeling mischievous!
Yup! Im lookin' for some interaction!
How many headset mics do you see?
Please email your answer!

This is a common site in our service department... how much money do you think this pile is worth?

Taking your time when packing equipment for service could be the difference between a warranty repair and a non-warranty repair. Damaged equipment, due to insufficient packing, is not covered by the shipping company, nor is it considered a warranty repair. The bottom line? Take your time.... and save money!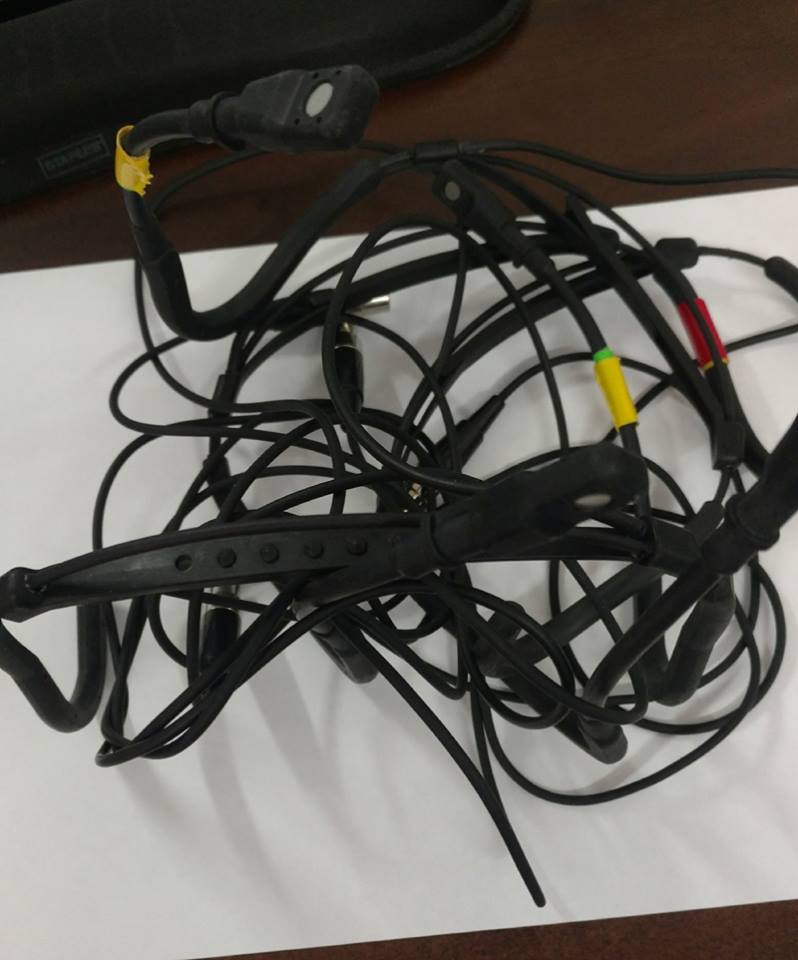 Preferred Vendor to
Les Mills Virtual™
Wexer Virtual™
UFC Gym™
Crunch™
Gold's Gym™
Powerhouse Gym™
World Gym™
Poolside Sound Systems
Supreme Audio Poolside Sound System - Galaxy Audio TV8 Battery Powered PA + Samson AirLine AH9 Combo Headset + CR88v UHF Receiver - D Band - 542–566MHz:
We selected three of our best components to create a great PA system for POOLSIDE use! This system is a combination of our best-selling Galaxy Audio TV8 Portable PA System paired with the new Samson AH9 Water-Resistant combination headset transmitter as well as Samson's outstanding battery-powered UHF receiver (originally intended for video camera use). Just plug the Samson CR88v receiver into the Galaxy TV8 AUX IN jack and you're all set up.

As we say...this is for poolside use. The combo transmitter headset is water-resistant...not water-proof! A splash or two won't destroy it, but it can be used poolside to give instructors and aquatic coaches a most useful tool to be heard throughout the pool!