Categories
Categories
BRANDS
BRANDS
Fast & Easy
One-Page Checkout!

6 Easy Ways to Pay
Credit Cards
PayPal
PayPal Credit
AmazonPay
GPay by Google
ApplePay

Mindy Sez!
Mindy M. - National Customer Service Manager

Supreme Audio is feeling mischievous!
Yup! Im lookin' for some interaction!
How many headset mics do you see?
Please email your answer!

This is a common site in our service department... how much money do you think this pile is worth?

Taking your time when packing equipment for service could be the difference between a warranty repair and a non-warranty repair. Damaged equipment, due to insufficient packing, is not covered by the shipping company, nor is it considered a warranty repair. The bottom line? Take your time.... and save money!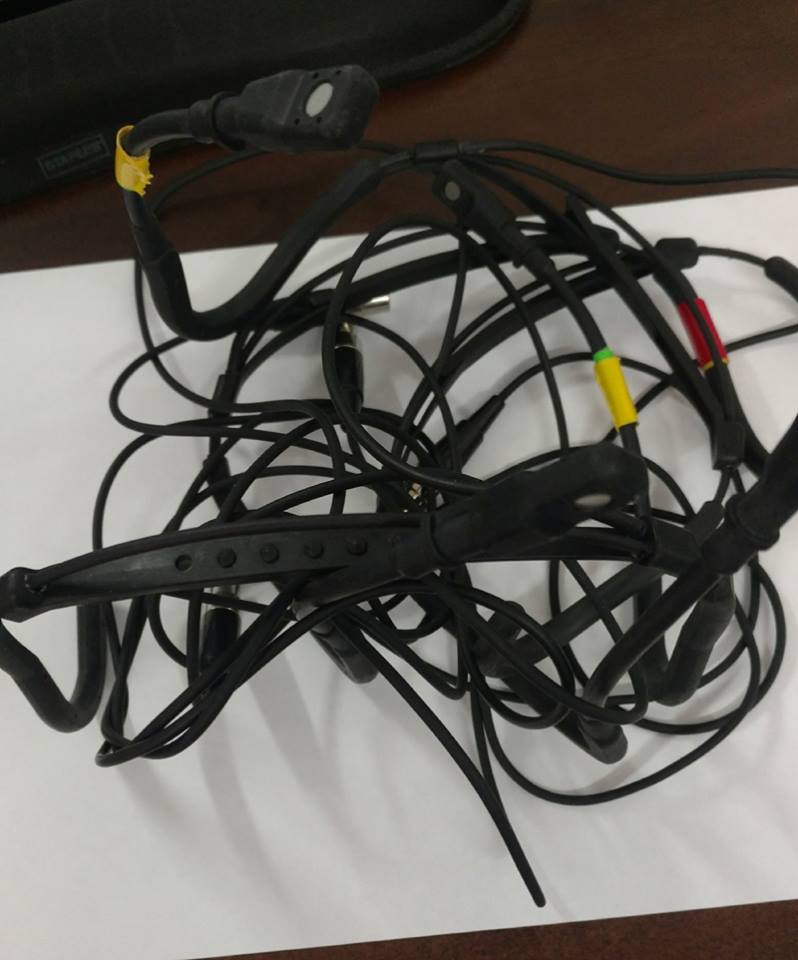 Preferred Vendor to
Les Mills Virtual™
Wexer Virtual™
UFC Gym™
Crunch™
Gold's Gym™
Powerhouse Gym™
World Gym™
Tech Support - Remote
List Price:
Our Price:

$110.00
Product Description
Tech Support - Remote:
Some products, including Digital Signage, which we sell may require remote tech support more than 30 days after installation or fall beyond our normal Tech Support guidelines.
This $110.00 fee covers up to 1 hour of such support. Please contact our office at 1-800-445-7398 for details of such support.
If you order this service, it will show 1 hour of service to be immediately charged to your credit card. It is offered ONLY in 1 hour increments. Should our Tech Support require more than 1 hour, we will contact you do discuss it.
Find Similar Products by Category
Customers also viewed