American Fitness Gym, New Braunfels, TX - Les Mills Virtual™ Digital Projector & Screen
American Fitness Gym, New Braunfels, Texas:
Les Mills Virtual™ 2.0 Installation

Les Mills Virtual™ Fitness Installation: "Thank you for recommending the best products for our Les Mills Virtual™ Installation.
We are thoroughly enjoying the them." -- Jay Patel, Owner - American Fitness Gym, New Braunfels, Texas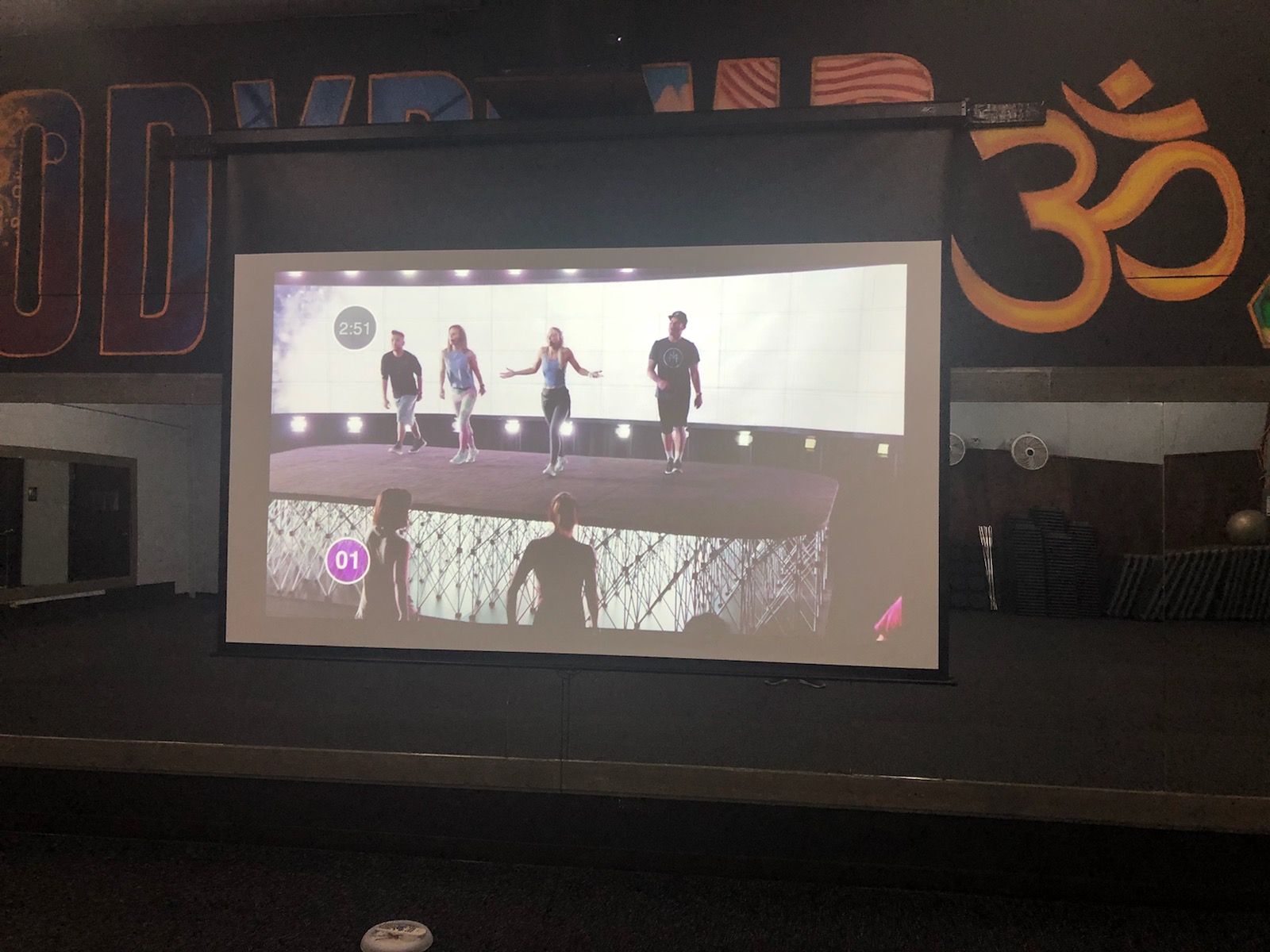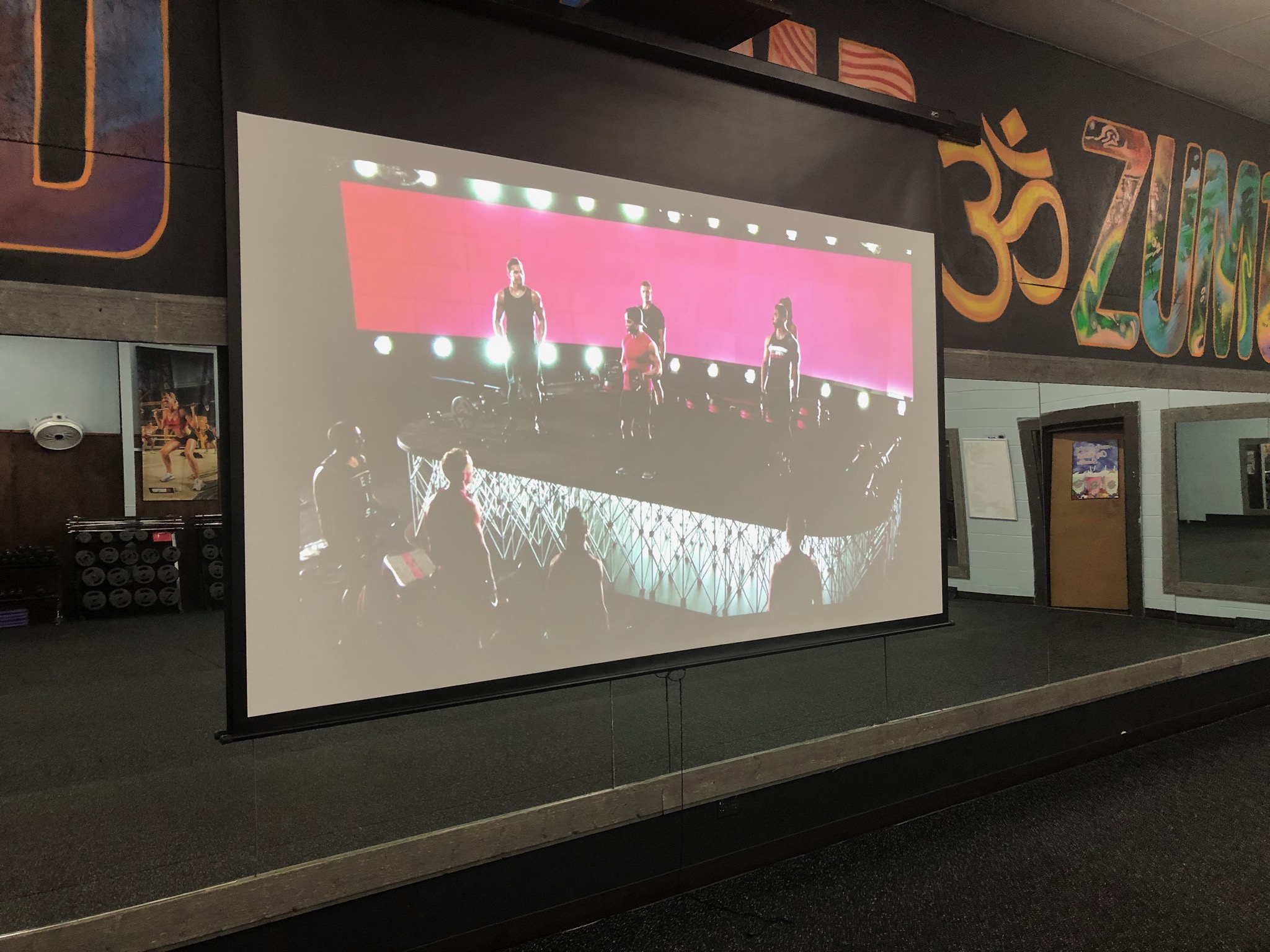 Photos Copyright © 2018. American Fitness Gym, Jay Patel, Owner. All rights reserved.
Jay Patel, owner of the American Fitness Gym, the premier gym in New Braunfels, Texas added Les Mills Virtual™ to his gym in April, 2018.

He purchased a NEC 5,000 lumens digital projector and a manual (pull down) projection screen from us and self-installed it, connecting it to his existing sound system.
With 20,000 sq. ft. of floor space, American Fitness has it all: aerobics, strength training, cardio equipment and most importantly a friendly and comfortable atmosphere for all levels of fitness. OPEN 24 HOURS Monday through Friday with Saturday and Sunday open during daylight hours. Staff is experienced and dedicated to help clients realize their goals. Group Instructors and Personal Trainers provide energetic and professional instruction to keep clients committed.