Categories
Categories
BRANDS
BRANDS
Fast & Easy
One-Page Checkout!

6 Easy Ways to Pay
Credit Cards
PayPal
PayPal Credit
AmazonPay
GPay by Google
ApplePay

Mindy Sez!
Mindy M. - National Customer Service Manager

Supreme Audio is feeling mischievous!
Yup! Im lookin' for some interaction!
How many headset mics do you see?
Please email your answer!

This is a common site in our service department... how much money do you think this pile is worth?

Taking your time when packing equipment for service could be the difference between a warranty repair and a non-warranty repair. Damaged equipment, due to insufficient packing, is not covered by the shipping company, nor is it considered a warranty repair. The bottom line? Take your time.... and save money!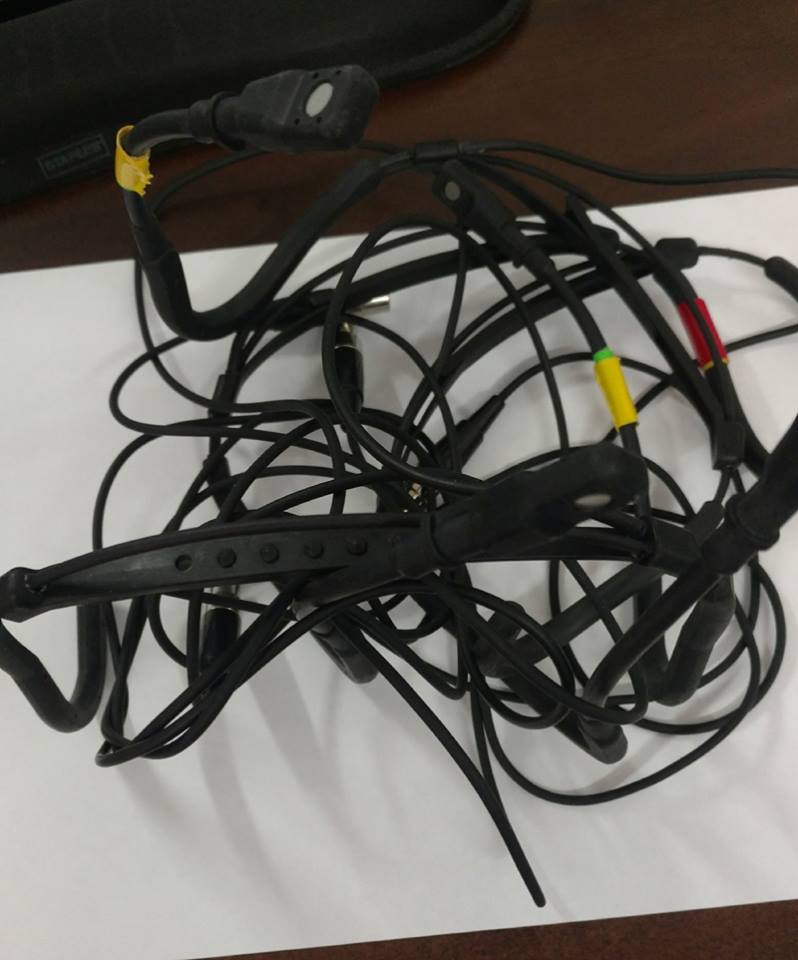 Preferred Vendor to
Les Mills Virtual™
Wexer Virtual™
UFC Gym™
Crunch™
Gold's Gym™
Powerhouse Gym™
World Gym™
The Supreme Team™
The Supreme Team™ - Nationwide Installation Partnership
Most of the sound systems we sell are easily installed by our customers. However, some of the larger multi-zone systems are complex enough that you might want to have professional installation and set up assistance.

Since 1975, we have had a network of sound contractors across the country who are qualified to do these installations. As always, we design the system and then provide our Installation Partner with all of the information they need to correctly install our equipment in your facilities.

Our Installation Partners are not our employees, but rather are all independent contractors.

We coordinate, but YOU maintain full control as to layout preferences which will help your professional staff serve your clients best.
Supreme Team Installation Partners can also instruct your staff in the proper use of the equipment after installation.
Contact us for the details of this program.
We trust our Installation Partners...and you will too!
Note: Installation fees are not refundable, even if some of all of the installed hardware is returned within the appropriate period.