Categories
Categories
BRANDS
BRANDS
Fast & Easy
One-Page Checkout!

6 Easy Ways to Pay
Credit Cards
PayPal
PayPal Credit
AmazonPay
GPay by Google
ApplePay

Mindy Sez!
Mindy M. - National Customer Service Manager

Supreme Audio is feeling mischievous!
Yup! Im lookin' for some interaction!
How many headset mics do you see?
Please email your answer!

This is a common site in our service department... how much money do you think this pile is worth?

Taking your time when packing equipment for service could be the difference between a warranty repair and a non-warranty repair. Damaged equipment, due to insufficient packing, is not covered by the shipping company, nor is it considered a warranty repair. The bottom line? Take your time.... and save money!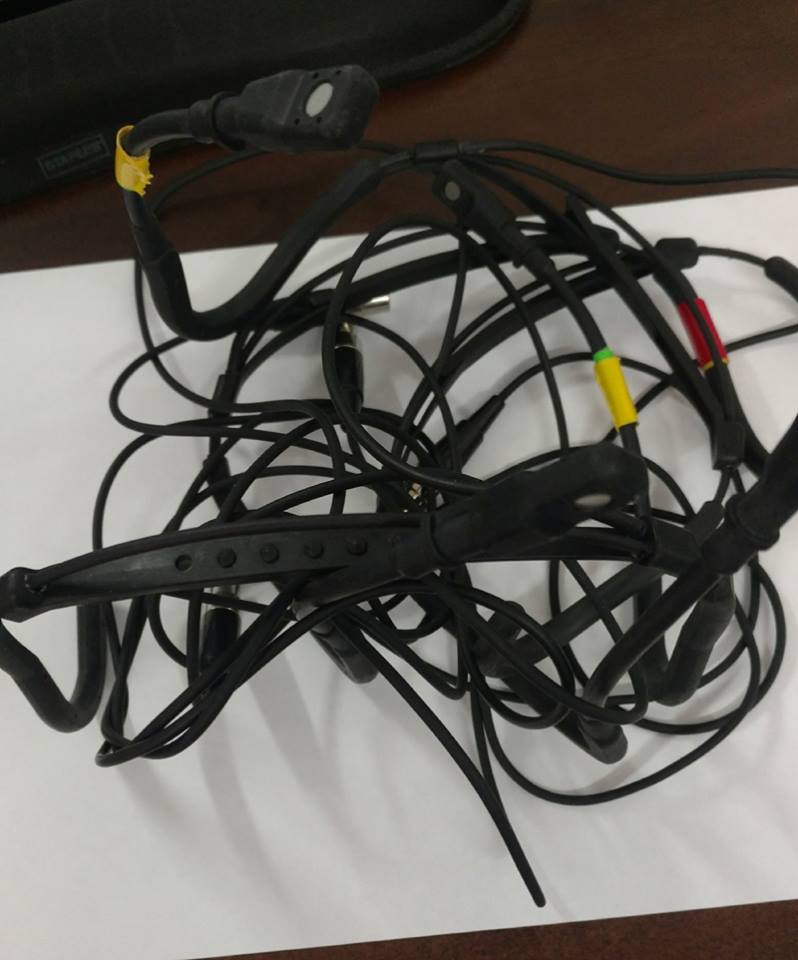 Preferred Vendor to
Les Mills Virtual™
Wexer Virtual™
UFC Gym™
Crunch™
Gold's Gym™
Powerhouse Gym™
World Gym™
Samson SRK 19" Rack Drawers
For price and best value for shipping, call us at 1-800-445-7398
Samson SRK 19" Rack Drawers
List Price:
Our Price:

For price and best value for shipping, call us at 1-800-445-7398
Product Description
Samson SRK 19"
Universal Rack Drawers: Stock coming soon!

The Samson SRK 19" universal rack drawers provide secure, yet easily accessible storage options for your non-rackmountable gear. Available in four sizes (1-space [DR1U], 2-space [DR2U], 3-space [DR3U], 4-space [DR4U]), these fully enclosed drawers are ruggedly constructed of cold rolled steel plates capable of holding up to 50 pounds (33lb for DR1U) of equipment. They each feature a spring-loaded latch and heavy-duty, smooth glide drawer slides for quiet, effortless opening and closing (no latch, standard drawer slides on DR1U), as well as a rear grommet for cable access. A lock knockout, lock and key are also included with each rack drawer. While perfectly compatible with any standard equipment rack, the SRK Rack Drawers are ideal for use with the Samson SRK and SRK Pro Racks.
SRKDR1U: 1-space rack drawer (1.75" x 19" x 9.85")
SRKDR2U: 2-space rack drawer (3.5" x 19" x 15.43")
SRKDR3U: 3-space rack drawer (5.26" x 19" x 15.43")
SRKDR4U: 4-space rack drawer (6.89" x 19" x 15.43")

Fully enclosed drawer with spring-loaded latches

Heavy-duty smooth glide drawer slides

Rear cable grommet

Four mounting points

50 lb weight capacity

Cold rolled steel plate construction

Lock knockout, lock and key included

Black brushed, anodized finish

Ideal for use with

Samson

SRK and SRK Pro Racks
Find Similar Products by Category
Customers also viewed