Categories
Categories
BRANDS
BRANDS
Fast & Easy
One-Page Checkout!

6 Easy Ways to Pay
Credit Cards
PayPal
PayPal Credit
AmazonPay
GPay by Google
ApplePay

Mindy Sez!
Mindy M. - National Customer Service Manager

Supreme Audio is feeling mischievous!
Yup! Im lookin' for some interaction!
How many headset mics do you see?
Please email your answer!

This is a common site in our service department... how much money do you think this pile is worth?

Taking your time when packing equipment for service could be the difference between a warranty repair and a non-warranty repair. Damaged equipment, due to insufficient packing, is not covered by the shipping company, nor is it considered a warranty repair. The bottom line? Take your time.... and save money!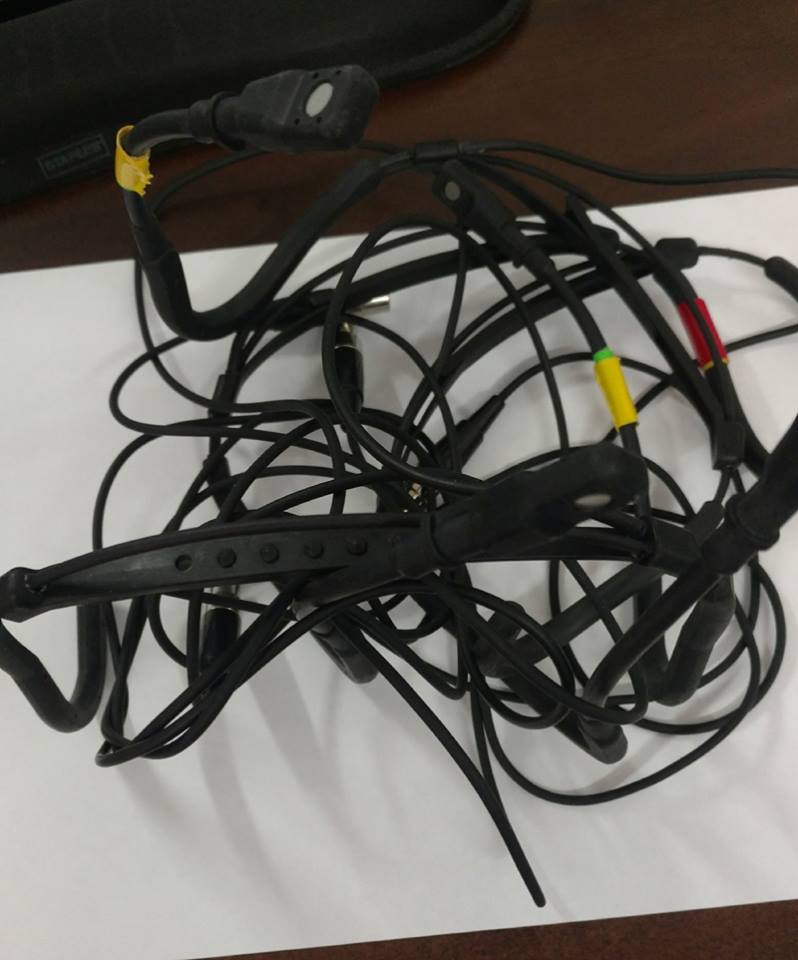 Preferred Vendor to
Les Mills Virtual™
Wexer Virtual™
UFC Gym™
Crunch™
Gold's Gym™
Powerhouse Gym™
World Gym™
Rolls RM-67 7-Channel Mic/Source Mixer
Rolls RM-67 7-Channel Mic/Source Mixer
Rolls RM-67 7-Channel Mic/Source Mixer
List Price:
$285.00
Our Price:

$220.00
(You save

$65.00

)
Product Description
The Rolls RM-67 7-Channel Mixer is designed to be used as a middle component of a sound system that might include various audio sources such as wireless microphones, wired microphones, tape decks, CD players, FM tuners, and turntables (ceramic cartridges - not RIAA corrected). The 1/4" phone or RCA stereo outputs of this versatile mixer connect a power amplifier. Now with Mic/Line switches on all mic inputs!

Uses a single 19" rack space. Optional rack cases, with or without wheels, are also available for complete Supreme Sound Towers. Mixes up to three microphones or other monaural line inputs (XLR female) along with your choice of four stereo line level inputs for tape decks, CD players or FM tuners (RCA stereo).

A convenient front-panel 3.5mm (1/8") jack has been included for connection to any standard MP3 player's earphone output such as an iPod®.
Rolls RM-67 7-Channel Mixer
Now with an iPod® input jack on the front panel!
Line Inputs: 3 Stereo Line Inputs for Tape Decks,
CD Players, FM Tuners, or High Z Mic. (RCA stereo)
iPod® input jack on the front panel (1/8" mini) NEW!
Individual Channel Volume Controls
Mic Inputs: 3 Inputs With Individual Volume Controls
XLR female - low Z input
Now with mic/line switches
Stereo Line Outputs (RCA stereo & 1/4" phone)
FX Loop Input & Output Jacks (1/4" phone)
Master Volume Control For Overall Volume Adjustment
Master Bass & Treble Controls
Dimensions: 19" X 1 3/4" X 6"
Weight: 5 lbs.
120 Volt, 60 Hz. - U.L.® Listed
1 Year Limited Warranty by Rolls

Find Similar Products by Category
Customers also viewed