Categories
Categories
BRANDS
BRANDS
Fast & Easy
One-Page Checkout!

6 Easy Ways to Pay
Credit Cards
PayPal
PayPal Credit
AmazonPay
GPay by Google
ApplePay

Mindy Sez!
Mindy M. - National Customer Service Manager

Supreme Audio is feeling mischievous!
Yup! Im lookin' for some interaction!
How many headset mics do you see?
Please email your answer!

This is a common site in our service department... how much money do you think this pile is worth?

Taking your time when packing equipment for service could be the difference between a warranty repair and a non-warranty repair. Damaged equipment, due to insufficient packing, is not covered by the shipping company, nor is it considered a warranty repair. The bottom line? Take your time.... and save money!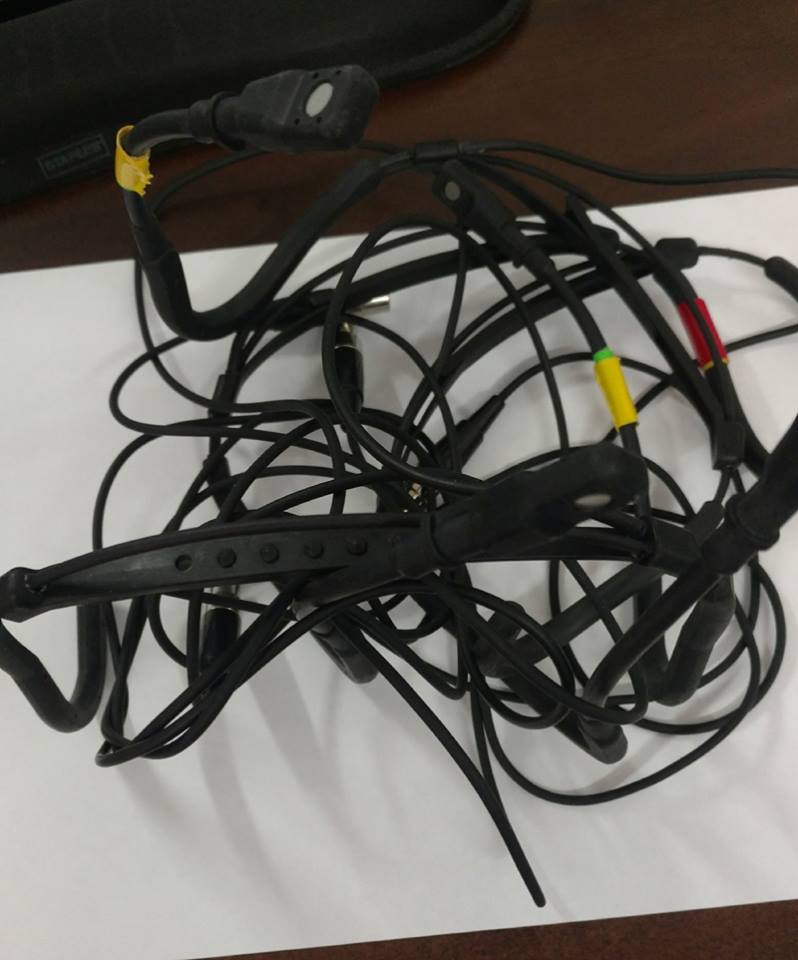 Preferred Vendor to
Les Mills Virtual™
Wexer Virtual™
UFC Gym™
Crunch™
Gold's Gym™
Powerhouse Gym™
World Gym™
Group Exercise and Cycling
Group Exercise and Cycling
Get the Supreme Audio Advantage!
Dear Fitness Professional:
Take advantage of our expertise in professional audio equipment exclusively for Fitness Instruction. We specialize in this one very important area. A "sound environment" in your health club or fitness facility will help increase your profits and customer satisfaction! That's right...we help you make money by keeping your clients satisfied. We understand your audio requirements and know what you want for effective instruction!
Our 100% Satisfaction Guarantee! is very simple - we want you to be satisfied with anything you buy from us and accordingly offer a 30 day 100% satisfaction guarantee.
We offer the reliability of a family-run business and are dedicated to sharing our knowledge in the field of fitness & dance audio.
Sincerely,

Bill & Peggy Heyman
PS. We're the worldwide "Recommended Audio Vendor" for Gold's Gym™, Les Mills Virtual™, Crunch Fitness™,UFC Gym™, Powerhouse Gym™, World Gym™.