Categories
Categories
BRANDS
BRANDS
Fast & Easy
One-Page Checkout!

6 Easy Ways to Pay
Credit Cards
PayPal
PayPal Credit
AmazonPay
GPay by Google
ApplePay

Mindy Sez!
Mindy M. - National Customer Service Manager

Supreme Audio is feeling mischievous!
Yup! Im lookin' for some interaction!
How many headset mics do you see?
Please email your answer!

This is a common site in our service department... how much money do you think this pile is worth?

Taking your time when packing equipment for service could be the difference between a warranty repair and a non-warranty repair. Damaged equipment, due to insufficient packing, is not covered by the shipping company, nor is it considered a warranty repair. The bottom line? Take your time.... and save money!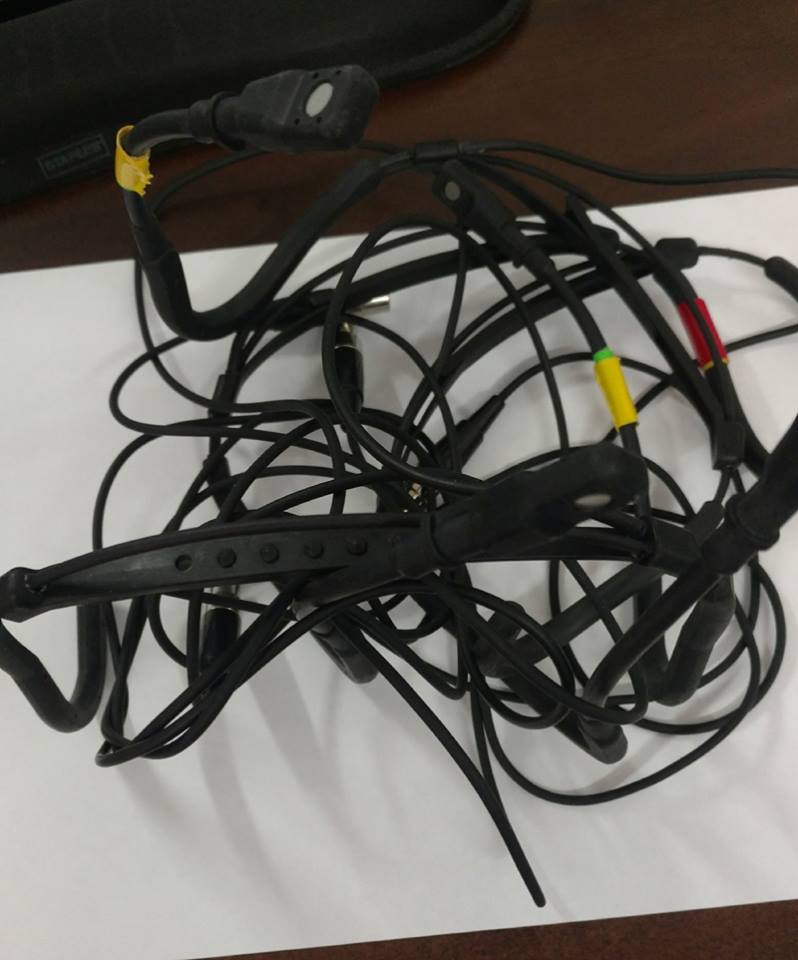 Preferred Vendor to
Les Mills Virtual™
Wexer Virtual™
UFC Gym™
Crunch™
Gold's Gym™
Powerhouse Gym™
World Gym™
Cyclemic CM-10 Cycling Headset Microphone
Cyclemic CM-10 Cycling Headset Microphone
Cyclemic CM-10 Cycling Headset Microphone
List Price:
Our Price:

$399.00
Product Description
Cyclemic™ by Aeromic:
Cyclemic is a superior headworn-microphone designed specifically for the fitness industry's indoor cycling programs. Cyclemic's sleek orange boom arm with 'J' curve design is easy to spot on the most well known cycling presenters and instructors worldwide. It's unique miniature mic capsule is designed to be worn beside the mouth, not in front. Breath noises are not over-amplified; Cyclemic's excellent sound quality ensures clear voice projection, taking the stress and strain off instructors voices when teaching high-sweat cycling classes. Audio-Technica and Sennheiser are $389.99

Note: No foam windscreen is needed.
Aeromic/Cyclemic Headset Limited Warranty by Aeromic Systems: 2 Years (up to 50 classes per week)
Warranty Information
Find Similar Products by Category
Customers also viewed