Categories
Categories
BRANDS
BRANDS
Fast & Easy
One-Page Checkout!

6 Easy Ways to Pay
Credit Cards
PayPal
PayPal Credit
AmazonPay
GPay by Google
ApplePay

Mindy Sez!
Mindy M. - National Customer Service Manager

Supreme Audio is feeling mischievous!
Yup! Im lookin' for some interaction!
How many headset mics do you see?
Please email your answer!

This is a common site in our service department... how much money do you think this pile is worth?

Taking your time when packing equipment for service could be the difference between a warranty repair and a non-warranty repair. Damaged equipment, due to insufficient packing, is not covered by the shipping company, nor is it considered a warranty repair. The bottom line? Take your time.... and save money!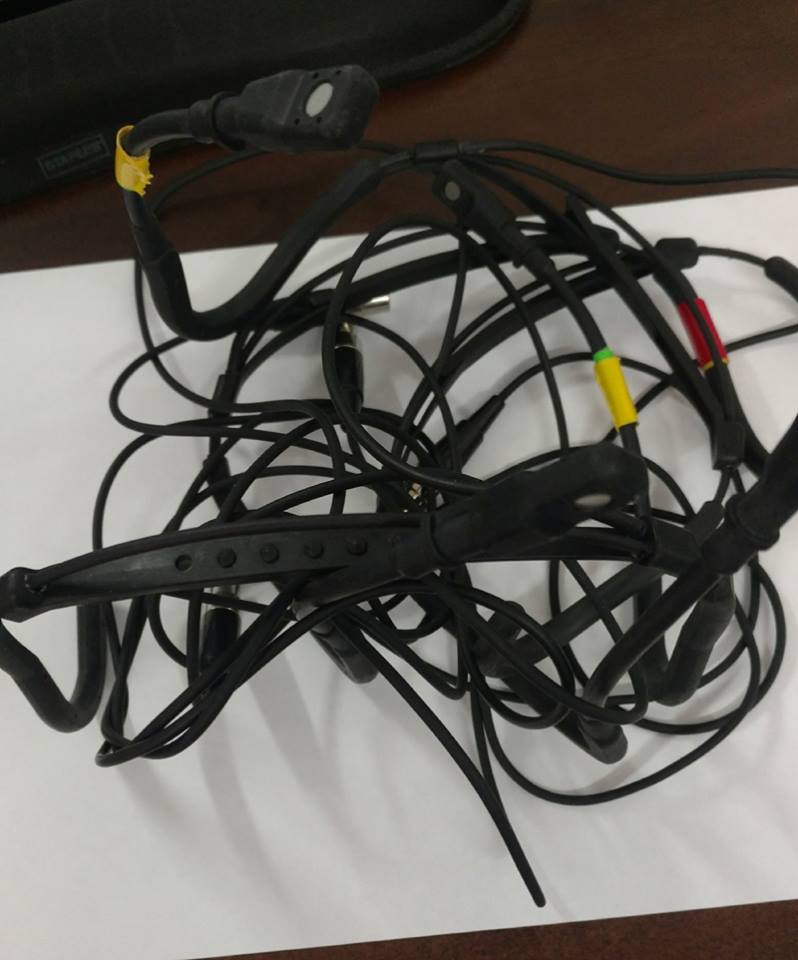 Preferred Vendor to
Les Mills Virtual™
Wexer Virtual™
UFC Gym™
Crunch™
Gold's Gym™
Powerhouse Gym™
World Gym™
Contact Us
Contact Us:
Mailing Address:
Supreme Audio, Inc.
225 Main St. (Rt. 101)
P.O. Box 550
Marlborough NH 03455-0550
E-Mail:
Info@SupremeAudio.com
Telephone & Fax:
Phone: 1-800-445-7398 or 1-603-876-3636
Fax: 1-603-876-4001.
We are always pleased to hear from you if you have questions. If you have had a product or service problem, of any nature, we'd like to be given a chance to discuss it with you and find a solution which will please you. We're happy to answer questions or help you with returns.
Please call, email or fill out the form below if you need assistance.
Sincerely,
Bill and Peggy Heyman
Founders & Co-Owners
Jane Plaugher
Chief Operating Officer