Categories
Categories
BRANDS
BRANDS
Fast & Easy
One-Page Checkout!

6 Easy Ways to Pay
Credit Cards
PayPal
PayPal Credit
AmazonPay
GPay by Google
ApplePay

Mindy Sez!
Mindy M. - National Customer Service Manager

Supreme Audio is feeling mischievous!
Yup! Im lookin' for some interaction!
How many headset mics do you see?
Please email your answer!

This is a common site in our service department... how much money do you think this pile is worth?

Taking your time when packing equipment for service could be the difference between a warranty repair and a non-warranty repair. Damaged equipment, due to insufficient packing, is not covered by the shipping company, nor is it considered a warranty repair. The bottom line? Take your time.... and save money!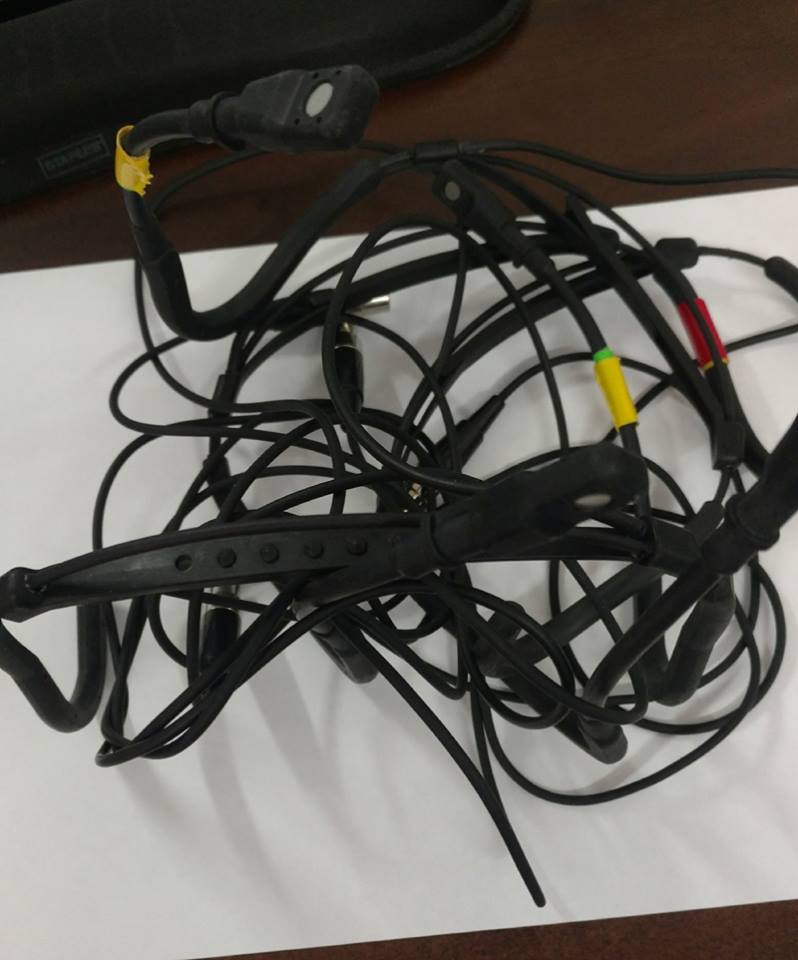 Preferred Vendor to
Les Mills Virtual™
Wexer Virtual™
UFC Gym™
Crunch™
Gold's Gym™
Powerhouse Gym™
World Gym™
Samson Airline 77 AH1 Headset System BUNDLE
Samson Airline 77 AH1 Headset System BUNDLE
Samson Airline 77 AH1 Headset System BUNDLE
List Price:
Our Price:

$519.99
Product Description
Click HERE if you want the Samson Airline 77 COMBO with AH1 Headset Transmitter + CR77 Receiver
NOTE: The"K" Frequencies which we now offer are legal and NOT included in the recent FCC frequency use restrictions.
Samson Airline 77 AH1 UHF Headset System BUNDLE -
Includes: 2 x AH1/QE Airline Headset Transmitters, 1 x Samson CR77 Dual Antenna Receiver
Plus...
1 FREE Connecting Cable
2 FREE Sweat Guards
5 FREE Foam Windscreens
The AH1 Airline Headset Transmitter is mounted on the Samson QE headset and features an easy-to-reach Power On/Off switch, Input Sensitivity control to adjust the mic level, Mute (Audio on/off) switch and a multi-function LED that indicates when the transmitter is on and when your battery is running low. Operates on 1 AAA battery with up to 14 hours of battery life.
Find Similar Products by Category
Customers also viewed