Categories
Categories
BRANDS
BRANDS
Fast & Easy
One-Page Checkout!

6 Easy Ways to Pay
Credit Cards
PayPal
PayPal Credit
AmazonPay
GPay by Google
ApplePay

Mindy Sez!
Mindy M. - National Customer Service Manager

Supreme Audio is feeling mischievous!
Yup! Im lookin' for some interaction!
How many headset mics do you see?
Please email your answer!

This is a common site in our service department... how much money do you think this pile is worth?

Taking your time when packing equipment for service could be the difference between a warranty repair and a non-warranty repair. Damaged equipment, due to insufficient packing, is not covered by the shipping company, nor is it considered a warranty repair. The bottom line? Take your time.... and save money!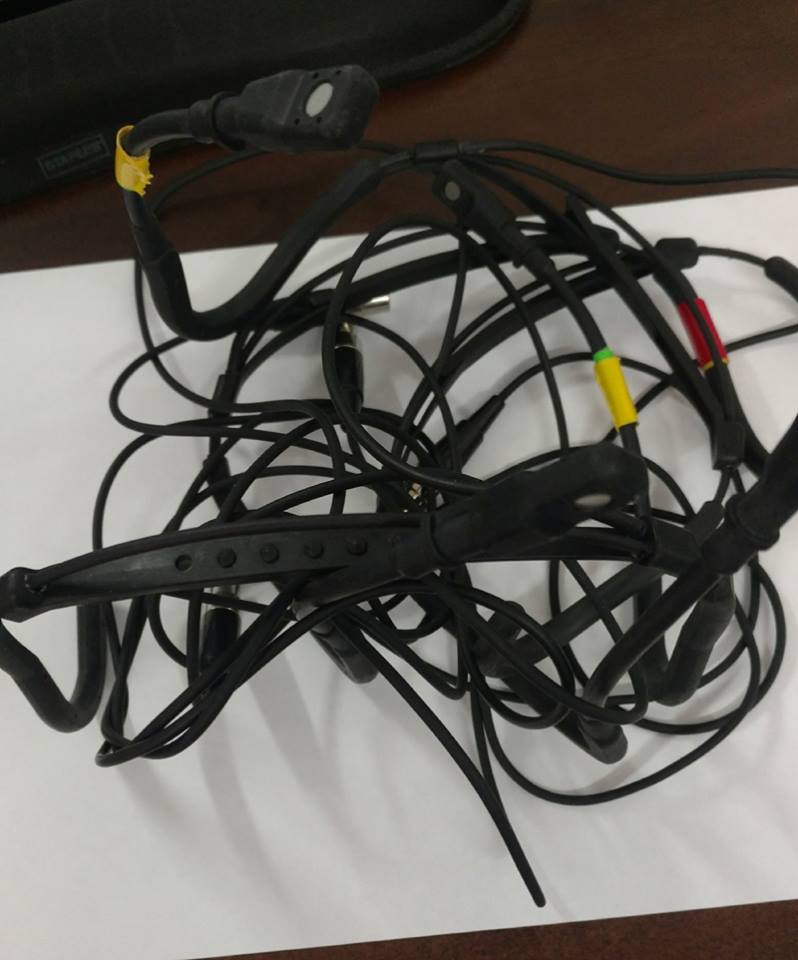 Preferred Vendor to
Les Mills Virtual™
Wexer Virtual™
UFC Gym™
Crunch™
Gold's Gym™
Powerhouse Gym™
World Gym™
Supreme Audio SPA-155 Sweat-Resistant Headset Mic
Supreme Audio SPA-155 Sweat-Resistant Headset Mic
Supreme Audio SPA-155 Sweat-Resistant Headset Mic
List Price:
$199.00
Our Price:

$99.00
(You save

$100.00

)
Product Description
Supreme Audio SPA-155 Sweat-Resistant Professional Headset Microphone: Samson P3 plug only

Weighs only .9 oz. 36% to 58% Lighter Than Other Headsets! Fits Supreme Audio & Samson Guaranteed In Stock. Ready to Ship Today! New LOW Price... $99.00 Our own design! Lightest weight professional headset in the fitness market. Only .9 oz. compared to 1.4 oz. and higher for all other headsets. Frequency response 100hz to 14,000hz. As comfortable as it is durable. This behind-the-head mic fits comfortably and is sealed for protection from perspiration for all types of aerobic activity. The SPA-155 headset gives greatest clarity and vocal presence for Group Fitness instruction. Please specify plug selection for the wireless systems listed below. 1 black foam windscreen included.
Find Similar Products by Category
Customers also viewed