Categories
Categories
BRANDS
BRANDS
Fast & Easy
One-Page Checkout!

6 Easy Ways to Pay
Credit Cards
PayPal
PayPal Credit
AmazonPay
GPay by Google
ApplePay

Mindy Sez!
Mindy M. - National Customer Service Manager

Supreme Audio is feeling mischievous!
Yup! Im lookin' for some interaction!
How many headset mics do you see?
Please email your answer!

This is a common site in our service department... how much money do you think this pile is worth?

Taking your time when packing equipment for service could be the difference between a warranty repair and a non-warranty repair. Damaged equipment, due to insufficient packing, is not covered by the shipping company, nor is it considered a warranty repair. The bottom line? Take your time.... and save money!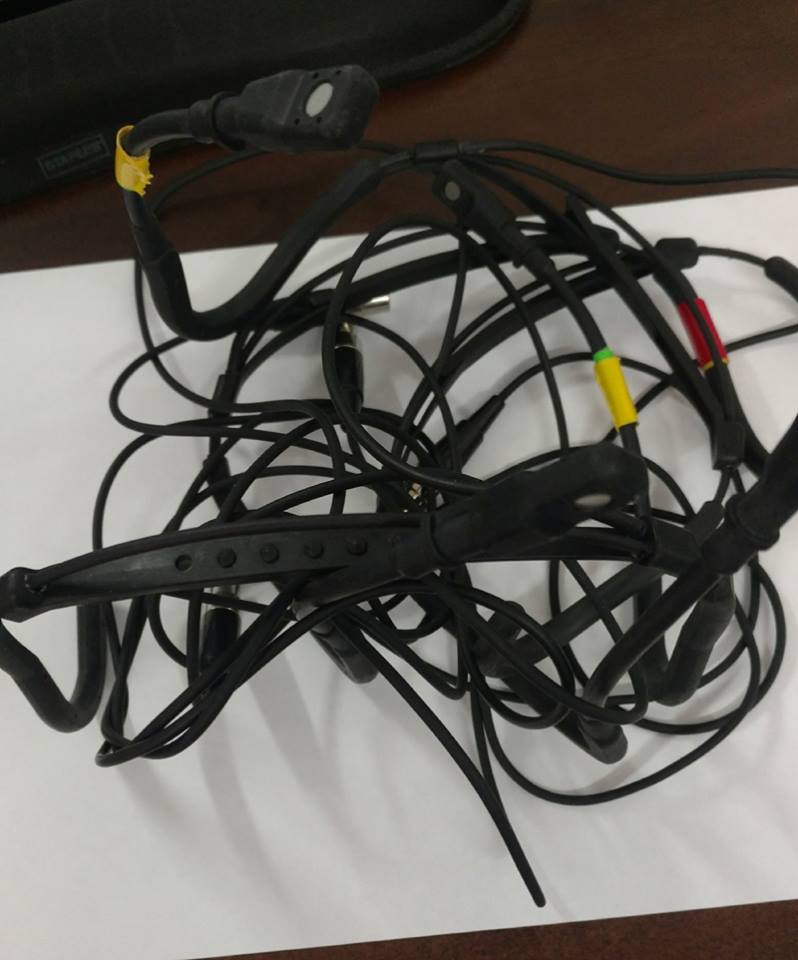 Preferred Vendor to
Les Mills Virtual™
Wexer Virtual™
UFC Gym™
Crunch™
Gold's Gym™
Powerhouse Gym™
World Gym™
Galaxy TV8/TV10 Replacement Battery 2-Pak
Galaxy TV8/TV10 Replacement Battery 2-Pak
Galaxy TV8/TV10 Replacement Battery 2-Pak
List Price:
Our Price:

$39.99
Product Description
GALAXYBAT: Rechargeable Sealed Lead-Acid Battery:
Replacement batteries for the Galaxy Audio TV8 Portable Sound Systems
Battery Type: Rechargeable Sealed Lead Acid
Voltage: 12 Volts (6 cells in series)
Nominal Capacity: 5.0 A.H.
Weight: 3.75 lbs.
Dimensions: W 3.54 x D 2.76 x H 3.98 Inches
Terminals: F1 + F2 - Quick disconnect tabs
Case: Rugged ABS plastic case
Shipping: Approved for transport by air - DOT, IATA, FAA and CAB certified
Construction: Valve regulated spill proof construction

Note: 2 Batteries required for each system. We recommend that you replace BOTH batteries at the same time! Actual product might vary slightly from picture above, including brand or color.
If not actively used, these batteries must be recharged every 6 months to not suffer permanent loss of capacity. The Galaxy sound systems, automatically charge these batteries when plugged in.
Shipping: To comply with safety regulations, these batteries must be shipped ground.
Find Similar Products by Category
Customers also viewed