Categories
Categories
BRANDS
BRANDS
Fast & Easy
One-Page Checkout!

6 Easy Ways to Pay
Credit Cards
PayPal
PayPal Credit
AmazonPay
GPay by Google
ApplePay

Mindy Sez!
Mindy M. - National Customer Service Manager

Supreme Audio is feeling mischievous!
Yup! Im lookin' for some interaction!
How many headset mics do you see?
Please email your answer!

This is a common site in our service department... how much money do you think this pile is worth?

Taking your time when packing equipment for service could be the difference between a warranty repair and a non-warranty repair. Damaged equipment, due to insufficient packing, is not covered by the shipping company, nor is it considered a warranty repair. The bottom line? Take your time.... and save money!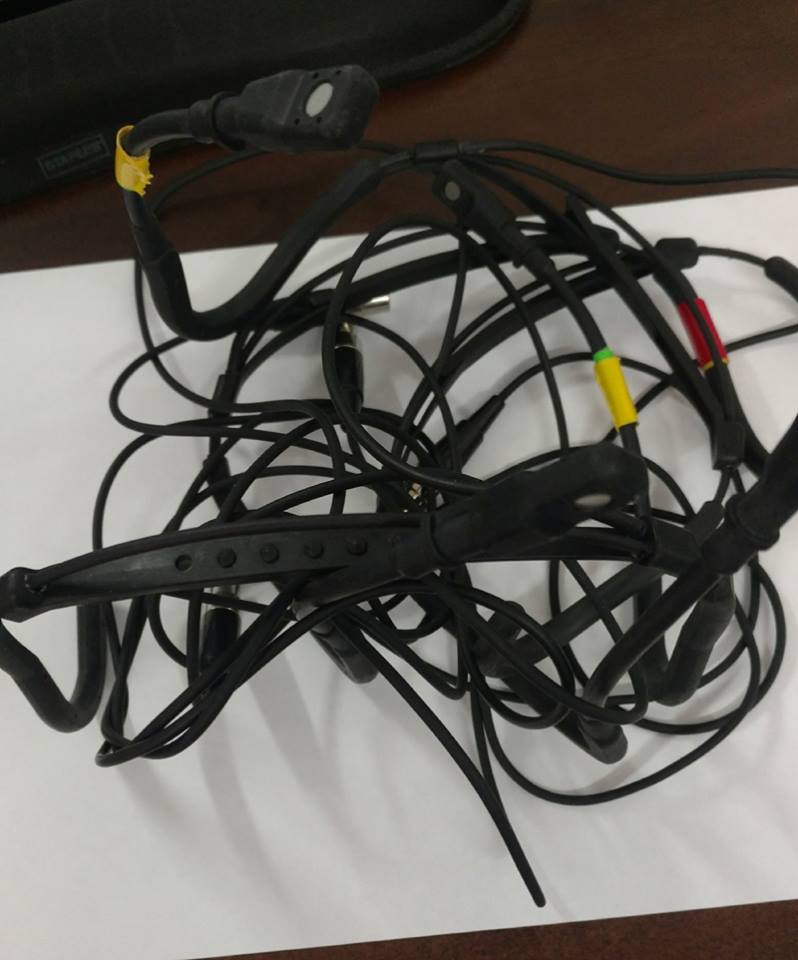 Preferred Vendor to
Les Mills Virtual™
Wexer Virtual™
UFC Gym™
Crunch™
Gold's Gym™
Powerhouse Gym™
World Gym™
FREE & FAST Same-Day Shipping on Online Orders over $49.00!
FREE & FAST Same-Day Shipping on Online Orders over $49.00!
Need it fast? You came to the right place!
We are pleased to offer FREE Shipping for online orders over $49.00. Simply order by 3 PM Eastern Time and we're going to hustle to ship it on the same day! Our standard shipping is FedEx 3-Day.

Details:
1. FREE Shipping is only valid on purchases with a subtotal of $49.00 or more. Sales Taxes (in Texas only) and Shipping do not count towards the qualifying $49.00 subtotal.
2. Shipments to Alaska and Hawaii are excluded. If you order for shipment to these states, we'll phone you to discuss the actual, fair shipping charges.
3. Special Order merchandise is not eligible.
4. FREE Shipping discount is applied at CHECKOUT.
5. Orders placed by phone do not qualify for this special online order discount.
Here's what some customers said when asked:
"What do you like Best about SupremeAudio.com?"
"Delivery was quick."
"Delivers as promised."
"Delivery of the goods as early as possible."
"Quick, easy and prompt delivery."
"The speedy delivery - loved it!!!!"
"Would absolutely recommend this website and company!"