Categories
Categories
Brands
Brands


Official
LES MILLS™ Virtual
Platform Provider
Since 2013
MediaManagerNetwork™
Virtual Video & Audio
Management System

Supreme Audio Power Amplifiers
Supreme Audio Power Amplifiers
Supreme Audio Power Amplifiers
List Price:
$479.00
Our Price:

$379.00
(You save

$100.00

)
Product Description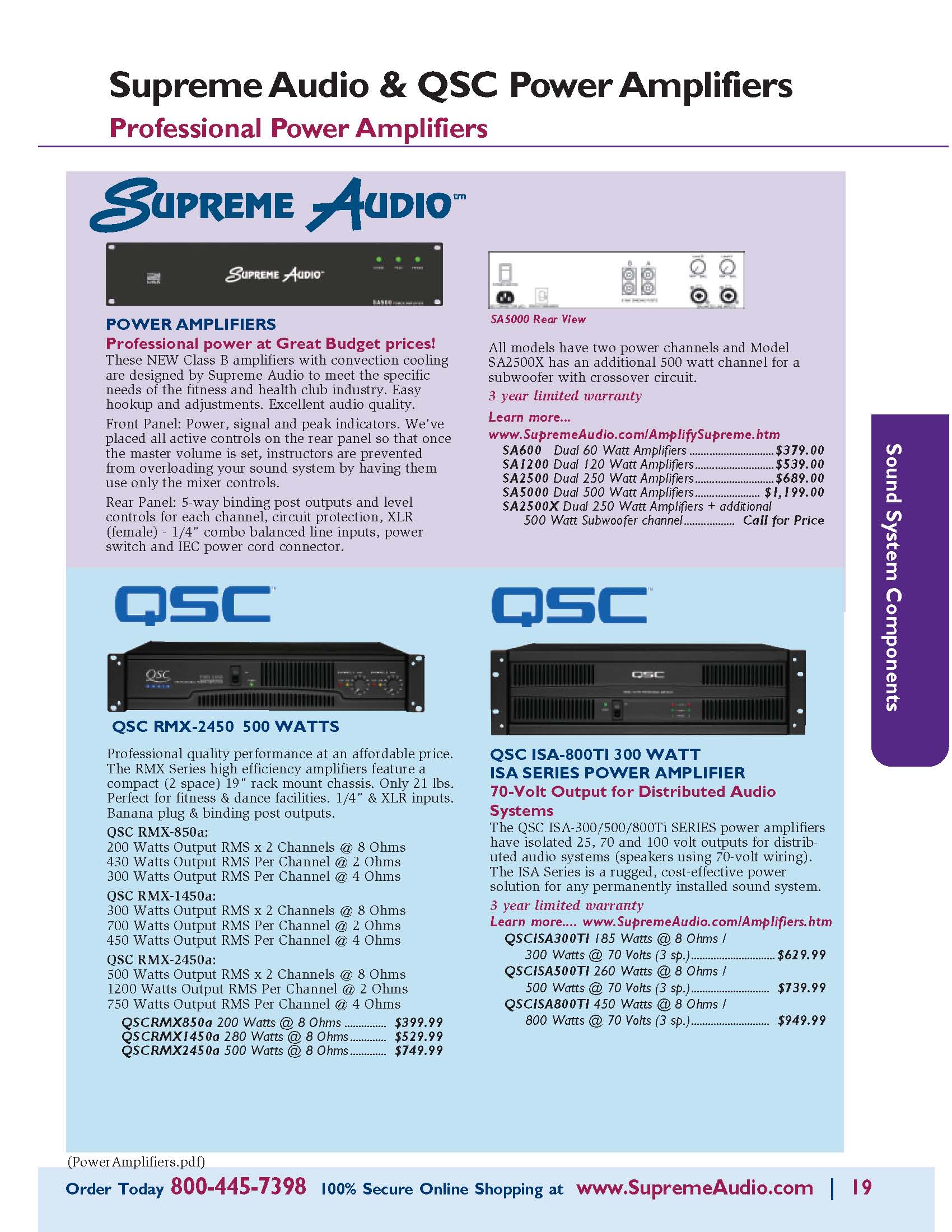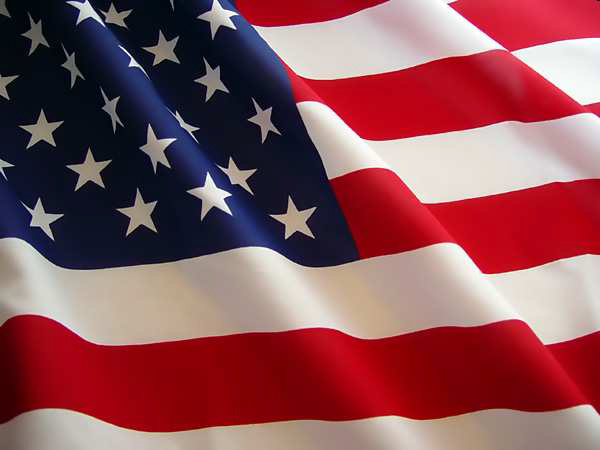 MADE IN THE U.S.A.

Supreme Audio proudly presents quality-made professional audio, video and entertainment equipment which is MADE IN THE U.S.A.
Professional power amplifiers at great budget prices!
These NEW Class B amplifiers with convection cooling are designed by Supreme Audio™ to meet the specific needs of the fitness and health club industry. Easy hookup and adjustments. Excellent audio quality.
We've placed all active controls on the rear panel so that once the master volume is set, instructors are prevented from overloading your sound system by having them use only the mixer controls.
All models have two power channels. Model SA2500X has two 250 watt channels plus an additional 500 watt subwoofer channel for use with a crossover circuit.
Front Panel: Power LED, Signal and Peak LED indicators for CHANNEL A and CHANNEL B.
Rear Panel: Power Switch - ON/OFF, Independent Level Controls for each Channel, Input Jacks: Female Balanced XLR, 1/4" T.R.S. or 1/4" T.S. Unbalanced. Output Binding Posts: 4 - 8 Ohm, Power Supply Line Cord and Connector, Circuit Breaker.
Dimensions: 19" W x 3.5" H x 15.9" D (2 space 19" rack mount chassis - all models)
Weight: SA600 - 10 lbs.; SA1200 10 lbs.; SA2400 11 lbs.; SA5000 16 lbs.;
Input Sensitivity Switch: +=250mV, -=750 mV level required to reach rated output. Located underneath.
5 year limited warranty by Supreme Audio™.
Find Similar Products by Category
Customers also viewed